Brewed for success: craft beers rise in popularity
Brisk alcohol sales for spirits, wine, and beer have spilled over into the craft brewing industry as consumers return to the taproom. Craft beers are experiencing a resurgence, posting 8% growth in 2021, with IPAs (Indian pale ale) making up more than 40% of the craft beer industry. Overall, the brewing industry posts healthy sales figures with the global beer market anticipated to reach over 989 billion by 2028 with a CAGR of 3.8%.
Gently convey barley, malt, and essential grains for breweries
Barley and malt, grains essential to the brewing industry, benefit from gentle transport as these grains can be delicate. An enclosed tubular drag conveyor can handle multiple inlets and discharges from various grain silos and cover the appropriate distance for the next processing stage. As a sealed system, the tubular drag conveyor drastically cuts back on dust and helps prevent product contamination. Tubular conveyors offer a hygienic option for breweries, able to handle different cleaning methods. In addition, the modular design of the Cablevey cable and disc conveyor systems offers flexibility for myriad configurations within an economical plant footprint to help preserve valuable floor space.
The Definitive Guide to Specialty Grain Conveyor Systems in Food Processing
Find the solutions to common challenges that crop up when handling and transporting specialty grains.
Gentle on materials
Gently convey delicate and friable materials through all phases of the production process. Our cable and tube conveyor design preserves product integrity to minimize breakage and loss.
Enclosed, sanitary and dust free environment
Enclosed tube conveyors improve plant safety and hygiene by drastically reducing dust while protecting against product contamination.
Easy to clean
Wet and dry in-tube cleaning options reduce time between changeovers and preserve resources. Clean-in-place methods are also available to improve efficiencies and reduce downtime.
Cablevey Tubular Conveyor Handles Entire Brewery Facility Processing Cycle
Cablevey Conveyors' food conveyor systems gently transport friable materials like the grains essential for brewing craft and specialty brews and beers. This video illustrates how the Cablevey enclosed tubular disc and cable conveyor travels from the exterior grain silos to the inside of the building and the grain mill.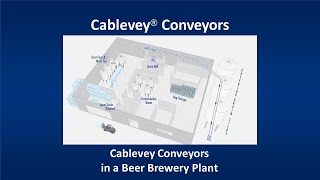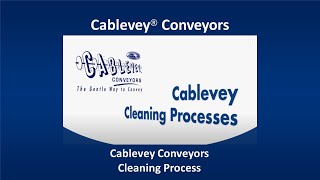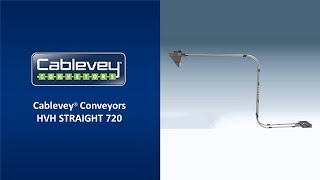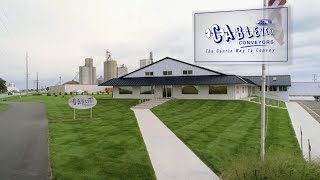 Moving Leading Brands Forward
Frequently Asked Questions
Can cable and tube grain conveyor systems move grain and mash materials?
Yes. Our grain conveyors are designed to move materials in all forms wet or dry.
Are cable & tube grain conveyors safe and sanitary?
Yes. The enclosed tube environment keeps your materials clean and safe while in transit. Enclosed tubes also serve to keep wastage low and your plant clean.
How are tube conveyors cleaned?
Wet, dry and in-line cleaning options are available. As part of our engineering and service process, we will work with you to specify the best cleaning solution for your needs and train you on how to use specified equipment.
Ever since its inception in the 1980s in the US, the craft beer industry has been on a steep incline. Prior to this, a handful of beer-producing giants overpowered the market, but today, the scene is quite different: 40% of the global beer industry revenue comes from...
read more