Almond popularity soars globally
Almonds' exceptional nutritional value has led to incredible popularity in countries worldwide, with demand increasing at dizzying speeds. The United States, specifically California's Central Valley, produces 80% of the global supply, with record shipments reported in 2021. Formulators' innovative uses of this versatile nut have produced a bumper crop of new product introductions that include almonds as an ingredient. Innova Market Insights reports the top five categories like dairy, confections, snacks, bakery and snacks, with almonds particularly strong in the foods making a mood-related claim such as improved sleep, energy, or focus.   
State of Conveying Report
An independently commissioned survey report reveals insights into top food processing industry challenges, automation goals and their relation to conveyor problems, preferences and the critical factors involved in purchase decisions.
Gentle on materials
Gently convey delicate and friable materials through all phases of the production process. Our cable and tube conveyor design preserves product integrity to minimize breakage and loss.
Easy to Clean
Wet and dry in-tube cleaning options reduce time between changeovers and preserve resources. Clean-in-place methods are also available to improve efficiencies and reduce downtime.
Low maintenance
Tubular drag style conveyors, designed to require simple pneumatic tensioning for the cables, require very little maintenance.
Cablevey Conveyors Help Save on Energy Costs
Video illustrates a potential layout and pathway for products gently transported through an enclosed, tubular conveying system from Cablevey. A 5HP motor that drives the system keeps products moving while keeping energy costs low.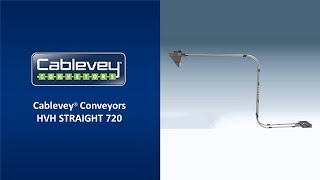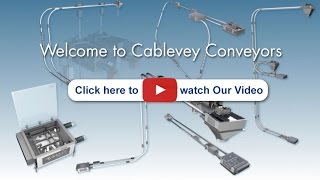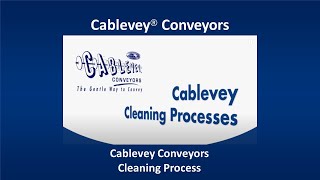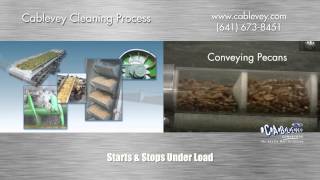 Moving Leading Brands Forward
Frequently Asked Questions
Can your tubular almond conveyor systems move cooked, chopped, powdered, or puree nut materials?
Yes. Our almond conveyors are designed to move almond materials in all forms, making them ideal for all types of almond producers and almond processor operations.
Are cable and disc almond conveyors safe and sanitary?
Yes. The enclosed tube environment of our conveying system keeps your materials clean, free of contaminants such as foreign material, and safe while in transit. Enclosed tubes also serve to keep wastage low and the plant clean for almond processors.
How are these tubular conveyors cleaned?
Wet cleaning, dry, and in-line cleaning options are available for the Cablevey conveying equipment. As part of our engineering and service process, we will work with you to determine the best cleaning solution for your needs and train you on how to use specified equipment.
Dry Processing Hilltop Ranch installed a tubular drag cable conveyor system from Cablevey Conveyors to help process 50 million pounds of almonds annually When Hilltop Ranch, a family-owned almond processing corporation in Ballico, Calif., decided to overhaul its...
read more