Breweries – Specialty Grains
Specialty grains require special handling
The brewing process is art and science, whether brewing a pale ale or a seasonal craft beer. Careful handling of the specialty grains is essential to its success. Take the case of barley, which requires careful handling while being conveyed from the grinder to the mash tub. The same care and gentle conveyance apply to other types of seeds and grains to control and eliminate breakage to preserve grain integrity, with the goal of zero breakage overall.
Careful transport plays a role in brewing quality
Conveyors can move these specialty grains from the grinder to the mash and throughout the brewing cycle automatically and carefully. Tubular drag cable systems transport specialty grains in a slow, gentle manner to preserve the integrity of the grain for an optimal brew.
All manufacturers, including craft breweries, need to be mindful of space considerations. Our engineering department specializes in designing custom solutions to help optimize layouts. An extensive library of parts in all sizes, diameters, and materials ensures that any brewery can reliably transport its grains to optimize brewing capacity without waste while yielding a quality end product.
The Definitive Guide to Specialty Grain Conveyor Systems in Food Processing
Find the solutions to common challenges that crop up when handling and transporting specialty grains.
Gentle on materials
Gently convey delicate and friable materials through all phases of the production process. Our cable and tube conveyor design preserves product integrity to minimize breakage and loss.
Easy to Clean
Wet and dry in-tube cleaning options reduce time between changeovers and preserve resources. Clean-in-place methods are also available to improve efficiencies and reduce downtime.
Quiet & Energy Efficient
The engineered design requires lower horsepower motors, for lower energy requirements and quiet operations.
Cablevey Tubular Conveyor Handles Entire Brewery Facility Processing Cycle
Cablevey Conveyors' food conveyor systems gently transport friable materials like the grains essential for brewing craft and specialty brews and beers. This video illustrates how the Cablevey enclosed tubular disc and cable conveyor travels from the exterior grain silos to the inside of the building and the grain mill.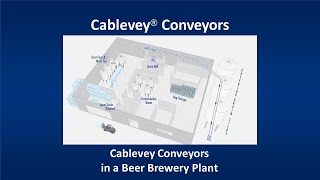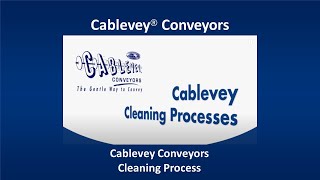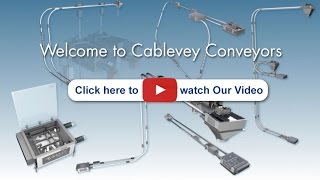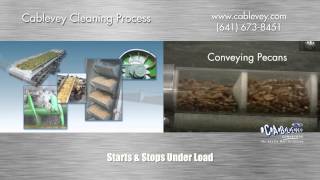 Moving Leading Brands Forward
Frequently Asked Questions
Can pre-batched loads include powders or wet materials?
Yes. Our food and grain conveyor system is designed to move materials in all forms including powdered and wet forms.
Are cable & tube food conveyors safe and sanitary?
Yes. The enclosed tube environment keeps food materials clean and safe while in transit. Enclosed tubes also serve to keep wastage low and your plant clean.
How are tube conveyors cleaned?
Wet, dry and in-line cleaning options are available. As part of our engineering and service process, we will work with you to specify the best cleaning solution for your needs and train you on how to use specified equipment.
Specialty grains (rye, oats, millet, amaranth, etc.) are delicate and need to be handled with care, which means they require a specially made conveying system. If not, then the grain will break easily and be susceptible to contamination from other substances. So, how...
read more